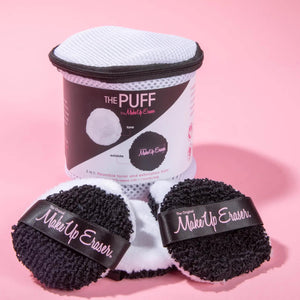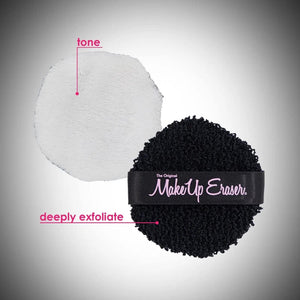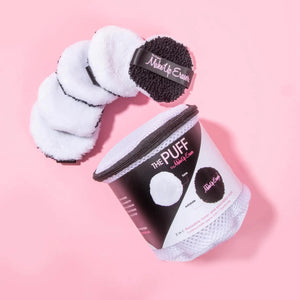 The Puff- RTS
PUFFs + 1 laundry bag. Each PUFF measures approx. 3.5 in.
2 in 1: Reusable toner & exfoliation PUFF
In addition to erasing your makeup with The Original MakeUp Eraser, use THE PUFF to tone & deeply exfoliate as needed. Use the plush side of THE PUFF with your favorite toner, then flip to deeply exfoliate the skin as needed. Non-absorbent to waste less of your product.
✓ great for all skin types